theToySource 6-12 SourceNews! Bandai, Masterpiece, MakeToys, GIJOE and More!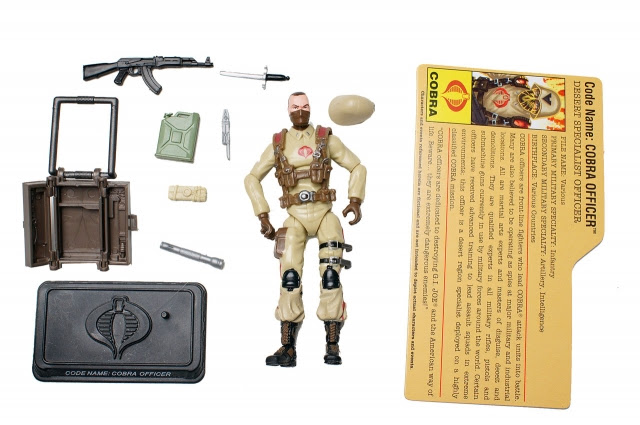 Greetings ToySourcefans!
Check out the site this week for new preorders on items like Make Toys Citybot Series MCB-02 - Utopia, WB-03A,MP-10 - Masterpiece Eva Optimus Prime - Limited Edition Figure, Kids logic - Mecha Nations MN-02 Black Convoy,Aliens Colonial Marines Boiler and Spitter, and bunch of items from Bandai Tamashii! We've added over 250 Vintage GIJoe Figures and Vehicles to the site, along with new instock items like Soul of Chogokin - GX-65 Daitarn 3 (Renewal Color), MMC Bovis, War Lord - Full Set of 5 Figures - Loose Figure Set and TFC Toys - Uranos - Full Set of 5! All this and more in this week's SourceNews!




In this issue of SourceNews:
1. Now instock - Soul of Chogokin - GX-65 Daitarn 3 (Renewal Color)!
2. Now Up For Preorder - Make Toys Citybot Series MCB-02 - Utopia!
3. New preorder up - MP-10 - Masterpiece Eva Optimus Prime - Limited Edition Figure!
4. Now Up for Preorder - WB-03A!
5. Now up for preorder - Aliens Colonial Marines Boiler and Spitter!
6. New Bandai Tamashii Preorders Up!
7. We've just added over 200 loose GIJOE figures to the site!
8. Now up for preorder - new Japanese Legends Series!
9. New preorder up - Kids logic - Mecha Nations MN-02 Black Convoy!
10. MMC Updates! Bovis Restocked!
11. New preorder up - Sentinel Transformers Pens and Megadrive Megatron!
12. New preorder up - FansToys FT-06 Sever!
13. Now Instock - TFC Toys Conabus, Phlogeus and Gumball!
14. Unique Toys - New Instock and Restocked Items!
15. New Preorders up from Kotobukiya!

______________
1. Now instock - Soul of Chogokin - GX-65 Daitarn 3 (Renewal Color)!

This item pre-sold out and many asked us to restock it, so we managed to get a small amount of extra stock and at $194.99 get FREE US/Reduced International shipping on this guy! Order yours at theToySource here:



Soul of Chogokin - GX-65 Daitarn 3 (Renewal Color)

______________
2. Now Up For Preorder - Make Toys Citybot Series MCB-02 - Utopia!

Now Up For Preorder - Make Toys Citybot Series MCB-02 - Utopia! Utopia stands 47CM tall and 55CM long in colonization ship mode, this new series from Make Toys features at least 3 modes on all figures! Highly articulated and posable, this figure is set for an October release date! Preorder at theToySource here:



Make Toys Citybot Series MCB-02 - Utopia

______________
3. New preorder up - MP-10 - Masterpiece Eva Optimus Prime - Limited Edition Figure!

New preorder up - MP-10 - Masterpiece Eva Optimus Prime - Limited Edition Figure! This online Takara exclusive features an all new color scheme from the popular Evangelion series! Includes an all new deco to the trailer, spike figure, roller and Optimus himself! Set for a November release date! Preorder yours at TheToySource here:




MP-10 - Masterpiece Eva Optimus Prime - Limited Edition Figure

MP-18 Masterpiece Bluestreak - Exclusive Edition Preorder Update! Takara Tomy's designer has shared pictures of the Tokyo Toy Show Exclusive MP-18 Bluestreak! We've confirmed that ours will include two Japan exclusive missile launchers as shown! Preorders up at theToySource here:




MP-18S - Masterpiece Bluestreak - Silverstreak Exclusive Version

______________
4. Now Up for Preorder - WB-03A!

New preorder up - WB-03A! Changes from robot to motorcycle and back, the first of five figures to form the mighty WB-03! Check out all of the new pics of WB-03 and preorder yours at TheToySource here:




Warbotron - WB03-A

______________
5. Now up for preorder - Aliens Colonial Marines Boiler and Spitter!

Figures stand 4" tall and includes 3 sets of hands, facehug and egg. Preorder yours here:




Aliens Colonial Marines Boiler and Spitter

______________
6. New Bandai Tamashii Preorders Up!

We've added a bunch of new Bandai Tamashii preorders to the site! You can check them out below:



theToySource - Your Source for Bandai Tamashii




Soul of Chogokin - GX-40 - God Mars




Ultra-Act - Ultraman Jack



Saint Seiya - Myth Cloth EX - Captricon Shura - Surplice



S.H. Figuarts - Michael Jackson - Smooth Criminal




S.H. Figuarts - Kamen Rider - Bio Rider



Robot Spirits Damashii - Dragonar 1 Custom



S.H.MonsterArts - 2014 Movie Godzilla



Robot Spirits Damashii - Crossbone Gundam X2 Kai




Robot Spirits Damashii - God Gundam




S.H. Figuarts - Sentai - Akaranger - Red Ranger




Figuarts Zero - Sailor Venus



S.H.MonsterArts - Kiryu Heavy Arms



Bandai Tamashii Nations - Metal Build - Freedom Gundam

______________
7. We've just added over 200 loose GIJOE figures to the site!

They come from the collection of a well known collector and are in pristine shape! 25th Anniversary, POC, Joecon, 30th anniversary and more, check them out! Check them out here:



theToySource - Your Source for GIJoe!

______________
8. Now up for preorder - new Japanese Legends Series!

This new series isn't legends scale, but named Transformers Legends in Japan and commemorates 30 years of legendary Transformers characters! Up first is Rattrap and Optimus Primal, with more modern and updated color schemes as shown! Preorder yours at TheToySource here:




Transformers Legends Series - LG02 Optimus Primal



Transformers Legends Series - LG01 Rattrap

______________
9. New preorder up - Kids logic - Mecha Nations MN-02 Black Convoy!

New preorder up - Kids logic - Mecha Nations MN-02 Black Convoy! Figure will include an exclusive Megatron gun he can hold, energy axe, interchangeable hands and more! Preorder yours at TheToySource here:



Kids logic - Mecha Nations MN-02 Black Convoy

______________
10. MMC Updates! Bovis Restocked!

We managed to pick up a small quantity of MMC's Bovis! This one is getting to be in very short supply everywhere so if you haven't picked him up yet, he's the available now for the same price! Order yours at TheToySource here:




Reformatted - R-03 - Bovis the Supply Specialist

MMC Talon Release Date Confirmed! MMC updated with final packaging photos of Talon and confirmed the release date is now Mid-July. Find MMC and Talon on TheToySource here:




Reformatted - R-02 - Talon the Aerial Assaulter

Now Up For Preorder - R-01D Shadow Emissary! MMC's Shadow Emissary features an all new sword, alternate helmet without the mask, and features an all new color scheme. This is a very limited edition release, so make sure to get your preorder in early! Set for a late May/June release. Preorder at TheToySource here:



MMC R-01D Shadow Emissary

TheToySource Sponsored Reviewer Peaugh has a review of MMC's Shadow Emissary up! Simply scroll down the page and click the video to watch! Watch it on TheToySource here: Source Review | MMC Shadow Emissary

______________
11. New preorder up - Sentinel Transformers Pens and Megadrive Megatron!

Can't get enough of the Optimus Prime Pen - how about an Ultra Magnus Pen? Fully transformable and functioning writing instruments, each is officially licensed and manufactured by the Sentinel Company! Transformers Pens - Optimus Prime, Black Convoy and Ultra Magnus now up for preorder here:




Sentinel - Transformers Pen - Ultra Magnus




Sentinel - Transformers Pen - Optimus Prime




Sentinel - Transformers Pen - Black Convoy

New Preorder Up - Sentinels Megadrive Megatron! Stands 190mm/7.5" in height, officially licensed and transforms from Megatron to Mega Drive/Sega Saturn and back! Preorder yours at TheToySource here:




Sentinel - Megadrive Megatron

______________
12. New preorder up - FansToys FT-06 Sever!

New preorder up - FansToys FT-06 Sever - Early Bird Save $20 - Iron Dibots No.3! Stands approximately 10" tall and preorder by July 31st and save $20 off the MSRP and get FREE US shipping/reduced international shipping! Preorder yours at TheToySource here:




FansToys FT-06 Sever - Early Bird Save $20 - Iron Dibots No.3

Also up for preorder - Fanstoys Soar! Get FREE US/reduced international shipping on this piece when you preorder at TheToySource! Order yours at TheToySource here:




FansToys FT-05 Soar - Blue Version



FansToys FT-05T Soar - Red Version

______________
13. Now Instock - TFC Toys Conabus, Phlogeus and Gumball!

Now Instock - TFC's Project Ares - TFC-03 Conabus and TFC-02 Phlogeus! Conabus and Phlogeus are two of 5 figures by TFC toys, that combine together to form the mighty Project Ares! When all combined, these figures will present one of the most impressive combiners to date: Ares! Order yours at TheToySource here:



TFC Toys - Project Ares - TFC-03 Conabus



TFC Toys - Project Ares - TFC-02 Phlogeus

TFC Toys Aethon - Preorder now up! The 4th mighty combiner figure changes from bull to robot and back! With all 5 figures the mighty project Ares can be formed! Preorder yours here:




TFC Toys - Project Ares - TFC-04 Aethon

Now Instock - TFC Toys Prometheus - Gumball! Order here:



TFC Toys - Prometheus - Gumball

New preorder up - TFC Toys - Prometheus - Warning Line! Preorder your at TheToySource here:



TFC Toys - Prometheus - Warning Line

Now back instock - TFC Toys Uranos set of 5! Order all 5 figures, and we also have the wings of Uranos upgrade set instock, order yours here:




TFC Toys - Uranos - Full Set of 5

______________
14. Unique Toys - New Instock and Restocked Items!

Now up for preorder - Unique Toys - UT-D01 Salmoore! Unique Toys Updated us with some updated pictures of the soon to be released Salmoore! Preorder yours at TheToySource here:




Unique Toys - UT-D01 Salmoore

Now instock - Unique Toys War Lord Loose Set! Save almost $200 off the MSRP with this set and get FREE US/Reduced International shipping at TheToySource - with all five figures combined as War Lord this combiner is very impressive! Instock at TheToySource here:




Unique Toys - War Lord - Full Set of 5 Figures - Loose Figure Set

Also instock - Unique Toys Metropolis City Set! This great add-on kit includes an all new head, turrets, and radar for titan class Metroplex! Order yours at TheToySource here:




Unique Toys - Metropolis - Metroplex Add on Kit

______________
More: